Paypal Products¶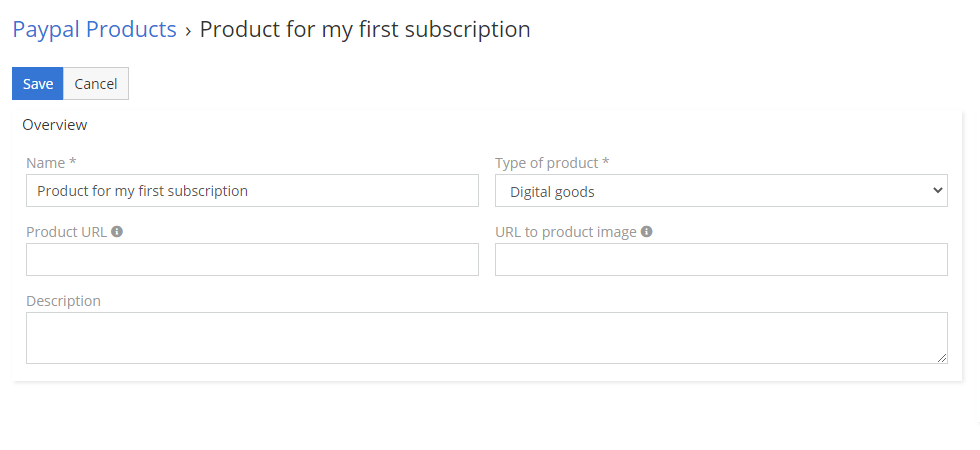 Paypal Products and Paypal Plans are used in Paypal Subscriptions. You can't create Paypal Plan without Paypal Product, and you can't create Paypal Subscription without Paypal Plan.
How to create your first Paypal Product?¶
Go to Paypal Products entity.
Create new Paypal Product.
Fill fields Name and Type of product. Other fields are optional.
Change Status to Register in Paypal.
Save.
That's all. You should almost immediately see URL to your produkt in Paypal. After few minutes Webhook should receive information from Paypal. After that status will change to Registered in Paypal.